Thai Massage for women
Our masseuses know the best Thai massages for the female body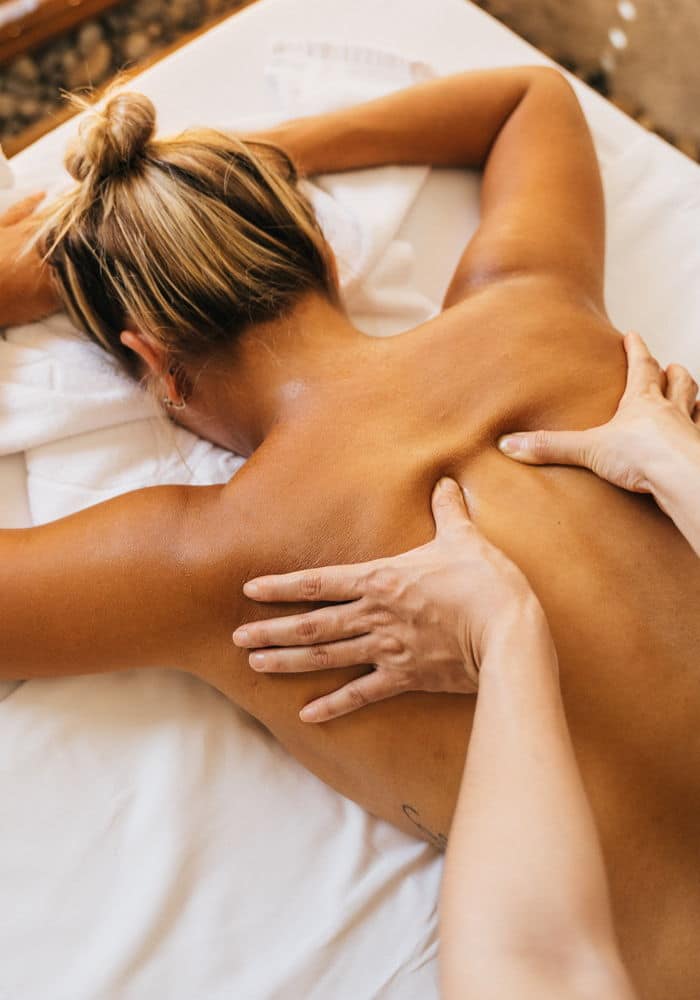 Is there a difference between Thai massage women or the Thai massage men?
Thai massage for women is a little more special, and about this we would like to inform you. Thai massage is an ancient tradition and consists of a lot of experience of masseuses.

Traditional Thai massage is a very powerful and energetic form of massage. Some of the massage methods can be quite painful and sometimes clients even have sore muscles. Generally, during pregnancy or menstruation, the abdomen and back of the woman are off limits for massage, or require special attention. Deep massages on arms and legs are also taboo, instead we recommend a light lymph stimulating massage or a gentle massage with warm oil.

If you have one of the two reasons mentioned above, please inform us. But we also ask our female guests, because their well-being is close to our hearts.
Thai Massage for Women
For your well-being and health
Full body massage
A traditional Thai full body massage for stimulation of the energy system, targeted treatment of blockages and for relaxation.
Foot massage
Foot massage focuses on the stimulation of specific pressure points on the feet, with the aim of positively influencing the well-being of the whole body.
Head massage
The aim of a head massage is the treatment of tension in the area of head and the neck The massage is also excellent for relaxation.
Other treatments and massages on request
If you have special requests, then ask us.