Thai Massage for Men
Thai massage for men can be more vigorous.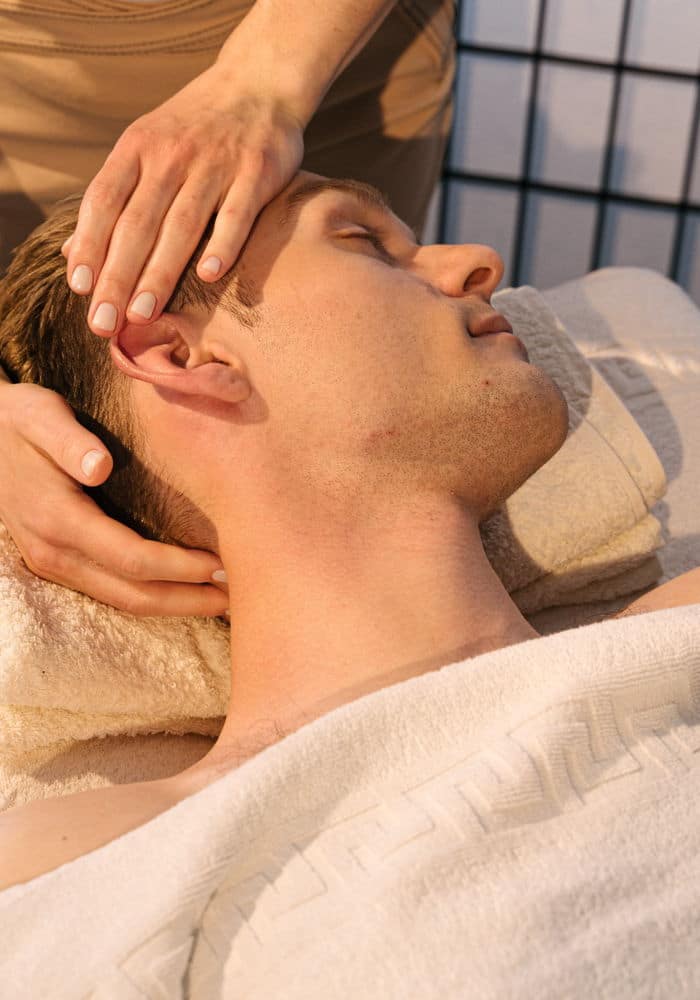 Is there a difference between Thai massage for woman or Thai massage man?
Yes, Thai massage man may well be a little different. Our masseuses know that male and female anatomy have quite differences. Thai massage can be very powerful, because it is very energetic. Some conditions of women, such as pregnancy menstruation, prohibit such very vigorous massage methods.
Gentlemen should inform us about their preferences before the massage, so that we can fully respond to them. In addition to preferences, there are also dislikes, such as areas of the body where you may not want to be touched. If this is the case, then talk to us.
Thai Massage for Men
For your well-being and relaxation
Full body massage
A traditional Thai full body massage for stimulation of the energy system, targeted treatment of blockages and for relaxation.
Foot massage
Foot massage focuses on the stimulation of specific pressure points on the feet, with the aim of positively influencing the well-being of the whole body.
Head massage
The aim of a head massage is the treatment of tension in the area of head and the neck The massage is also excellent for relaxation.
Other treatments and massages on request
If you have any special requests, please just ask us.