The traditional Thai massage
Thai massage is called in Thai: Nuat Phaen Boran (นวดแผนโบราณ)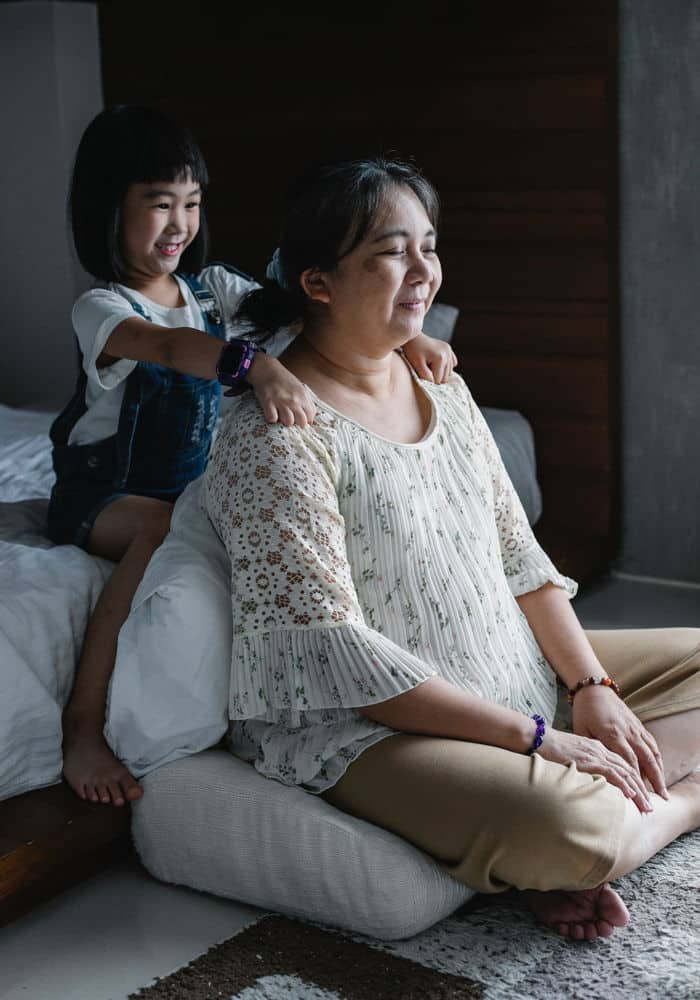 Thai Massage
Thai massage is a very well-known and popular tradition in Thailand It is called in Thai "Nuat Phaen Boran" (Thai นวดแผนโบราณ), which translated means "massaging according to an old pattern". On the one hand, this certainly refers to the source of the massage techniques, which can be found in the ancient Indian Ayurvedic teachings, originally from India. On the other hand, it also means the passing on from generation to generation, because most Thai children grow up naturally with different massage techniques, which are passed on from grandparents to children and grandchildren.

The grandchildren are then allowed to practice the massage techniques on mom or dad under the guidance of the grandparents. This self-help for physical pain or other indications was very important, especially in the countryside, where there were no doctors. Massage and the garden of nature provided the Thais with the ingredients for health and well-being.
Source of well-being and with roots in Ayurveda
Ayurvedic teaching (Sanskrit आयुर्वेद )states that the body consists of a large network of different energy pathways and everything is interrelated. The consideration of all bodily processes is essential here and not only limited to the massage of the right pressure points.

Food, lifestyle and the mental state play an equally important role. We Thais like to eat because it is a part of social interaction and at the same time provides the body with important trace elements and nutrients – which should also taste good.
Pleasure and well-being for body and soul alike
Pleasure in all its facets is a key to good well-being and balance. If this gets out of balance, the body (and the soul) fights back with pain and discomfort. Then, a targeted Thai massage can restore balance and improve well-being.

A good Thai massage should not only relax the muscles, but above all activate the Ayurvedic energy pathways with special stretching and pressure movements, thus ensuring lasting vitality in the body. A Thai massage is a benefit for body, mind and soul.
Massage for women
Our Thai massage offers for ladies are specially tailored to the needs and wishes of our female guests.
Massage for men
This Thai massage is also oriented to the wishes, with special massage methods for our male guests.
Our massage offers for you
Wellbeing and relaxation through an original Thai massage
Full body massage
A traditional Thai full body massage for stimulation of the energy system, targeted treatment of blockages and for relaxation.
Foot massage
Foot massage focuses on the stimulation of specific pressure points on the feet, with the aim of positively influencing the well-being of the whole body.
Head massage
The aim of a head massage is the treatment of tension in the area of head and the neck The massage is also excellent for relaxation.
Other treatments and massages on request
If you have any special requests, please just ask us.